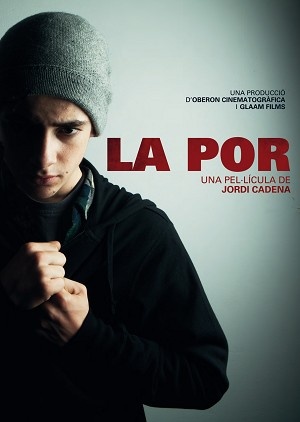 Writers
: Jordi Cadena, Nuria Villazan
Starring
: Roser Cami, Alicia Falco, Ramon Madaula, Igor Szpakowski
Synopsis
: Manel (Szpakowski) deals with the trouble of adolescent and, most troubling of all, his family's safety under the cruel rule of his brutal father (Madaula).
After last year's terrifying
After Lucia [Despues de Lucia]
,
The Fear [La Por]
once more calls attention to the powerful domestic dramas coming from Spain. Minimalistic in its entirety,
The Fear
never exaggerates emotion, coldly presenting a family's strife.
Gripping as other Spanish classics such as
Death of a Cyclist [Muerte de un ciclista]
,
The Fear
is so devastating in its realism that it leaves you breathless. Building and building to a crescendo you expect from early on, the title is perfectly complimentary to the atmosphere created. Cadena's direction is subtle and restrained, taking time to establish the tone.
Cinematography is the first noticeable accomplishment, starting as the film does on many singular objects, given subjective focus to insist on the uncanny impression of the everyday. It could be said that the slow pace keeps audiences tired and inattentive, but for such a tough film, the audience will always be divided. Whether the film is relatable or not, everyone should still feel empathy with the family.
Igor Szpakowski as the lead, the tragic hero, gives incredible credence to the film's ability to affect. He's the loving male figure of the family, supporting his sister and trying to protect his mother. The stark contrast to him and his father can occasionally be seen in other characters across cinemas, but it seems the lack of screen-time shared with him and his dad works better at showing their divide. It would work to see the two regularly together and apart (metaphorically), though there's more meaning to his avoidance of his father, and thus special attention on him and his mother.
Playing the tormented mother is Roser Cami, a beautiful actress giving her all to appear distressed. Splitting the narrative focus between the son and the mother efficiently spotlights the fateful position both are in where they understand the disaster of their lives but can do little to change it. Cami erupts in tears at one point, defining the hopelessness of it all with a power-house performance.
Very upsetting is not the best way to advertise a film yet
The Fear
plays on this paradox magnificently, leaving it not to be missed. It's a struggle that many families have to deal with, and Cadena's near-flawless exposition of just one in a series of these stories deserves attention.
****
Also posted on
LiveForFilms